Grades / Année(s) scolaire(s) :
Description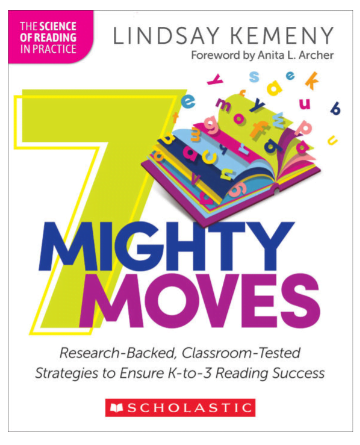 In this reader-friendly book for K-3 educators, teacher and author Lindsay Kemeny outlines 7 classroom moves to improve literacy instruction, including the areas of phonemic awareness, phonics, fluency, vocabulary and background knowledge. Each chapter focuses on one move and embeds research while offering practical classroom strategies. 
This text is available for free through the Ontario College of Teachers Library.
Curriculum Connection / Connexion au programme-cadre
This book aligns very closely with strand B2 of the curriculum, providing rationale and classroom support for the majority of B2 expectations in the primary grades, including phonemic awareness, phonics, and vocabulary. One chapter ("move") also focuses on improving comprehension and discusses comprehension strategies (C2).